About CATS
Our Mission
To educate and provide services to individuals, families, and the public about building healthy connections and forming secure attachments.
Our History
The Center for Attachment & Trauma Services, Inc. (formerly, American Foundation for Family Attachment, Inc. or "AFFA") was founded in 2005 as a 501(c)(3) non-profit organization. The purpose was to provide highly specialized therapeutic intervention and assessment as well as community and professional education about human attachment, the biologically-driven mechanism by which we all connect emotionally with one another. Our earliest attachment relationship provides a template for future relationships.
In 2014, AFFA was renamed Center for Attachment & Trauma Services, Inc. ("CATS"). Because attachment security and trauma history are oftentimes intricately connected, various trauma-focused therapeutic modalities have been included in our clinical services. Our staff's clinical competencies continue to expand to allow our organization to better serve the needs of our clients, their families, our community, and our world.
About Attachment
About Trauma
Our Founder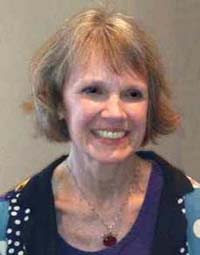 Mary Owen Kerrigan, MSW, LCSW, worked for over thirty years with families as a child and family psychotherapist. Her work focused on helping children and parents form healthy attachments and providing parent guidance. She encouraged family members to build on their strengths, responding to their difficulties with compassion, respect and humor. She has been an instructor for graduate schools of social work and has conducted trainings in the many aspects of attachment to foster and adoptive parents, social services agencies and school staffs locally and nationally.
Believing a secure attachment is the essential foundation for all healthy relationships, she formed American Foundation for Family Attachment, now Center for Attachment & Trauma Services in hopes of giving the community an important resource supporting the well-being of families. Mary now lives in California where she offers parent coaching through her business Peaceful Living Consults and is the Executive Director of Step Up Ventura, a nonprofit providing an attachment-based, trauma-informed therapeutic infant and toddler care and preschool for homeless children ages 0-5 years.