Our Therapists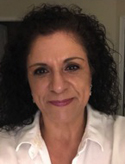 Teresa Lear, PhD, LMFT
Dr. Lear is a Licensed Marriage & Family Therapist and has a doctoral degree in Clinical Psychology with a concentration in Somatic Psychology and Prenatal & Perinatal Psychology. Dr. Lear also completed a two-year fellowship in Infant-Parent Mental Health at the University of Massachusetts in Boston. She is the Executive Director of the Center for Attachment & Trauma Services, Inc. and is certified in non-profit organization development.
Dr. Lear is trained in Brainspotting, Eye Movement Desensitization and Reprocessing (EMDR), Dyadic Developmental Psychotherapy (DDP or attachment-focused family therapy), Emotional Freedom Technique (EFT), Theraplay, a variety of trauma- and attachment-focused interventions, treatment of perinatal mood disorders, infant massage, and the Newborn Behavioral Observations System.
Dr. Lear works with clients of all ages, including newborns and their parents. She is experienced working with children who have been adopted or placed in the foster care system. She conducts attachment/bonding/parental capacity evaluations and testifies as an expert witness in the areas of child development, attachment and bonding, trauma, and infant-parent mental health. Dr. Lear is experienced in developing co-parenting plans for separated or divorced parents. Her infant-parent mental health practice includes breastfeeding support, perinatal mood disorders, perinatal bereavement, infant attachment, and infant-parent mental health. Dr. Lear believes it is never too early (or too late) to influence brain development and modify behaviors which support the development of healthy relationships. Email Terri at terri@familyattachment.org.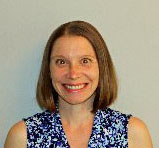 Erin Daly, LCSW, is a therapist with the Center for Attachment & Family Services. Throughout her career, she has worked with individuals of all ages and is particularly passionate about working with children, adolescents and families. Her experience includes providing therapy to those affected by trauma, attachment disruption, parent/child relationship struggles, depression, grief/loss, anxiety, social skills deficits, and difficulties with affect regulation. She utilizes a variety of approaches to meet the specific needs of the individuals and families with whom she works. Erin has been trained in EMDR, sand tray therapy, and various play therapy modalities. She is a current Fellow with the University of Massachusetts, Boston Infant-Parent Mental Health Program. An aspect of the therapeutic process Erin enjoys most is witnessing individuals gain confidence in their strengths, abilities, and self-worth. She strives to create an environment in the therapy room that supports this growth. Email Erin at erin@familyattachment.org.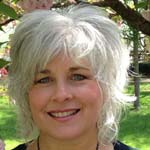 Kate Kestle, LCSW, CHT, is a licensed clinical social worker who has experience working with children ages 4 to adults with any type of trauma. She also works with military servicemembers and first responders. Specializing in trauma, she uses an integrative approach blending attachment focused therapy, mindfulness, and other trauma specific therapies. Kate is a certified EMDR therapist and EMDR Consultant. EMDR is a brain-based trauma focused therapy which allows for the processing and resolution of underlying issues. EMDR is also an effective approach in addressing pre-verbal trauma, chronic childhood trauma as well as emotional well-being. Kate is also a certified hypnotherapist. Additionally, Kate works with parents of children with trauma to provide support and build therapeutic parentings skills. With a background in energy therapies and working somatically, Kate approaches the work mindfully to help clients uncover a deeper peace and a more whole version of themselves. Email Kate at kate@familyattachment.org. (See also www.emdria.org)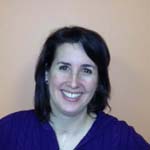 Amy Peterson, LCSW, is experienced in facilitating individual, group, and family therapy. She has been with CATS since 2011. With a Bachelor of Fine Arts in Theatre, Amy uses a playful approach, particularly when working with younger clients. She has a Masters in Social Work from Virginia Commonwealth University. Passionate about education through public speaking, Amy has extensive experience presenting to clients and professionals at local and national venues. Additionally, Amy views interdisciplinary collaboration among professionals (the "team" effort) to be imperative for many clients. Amy describes her therapeutic approach as attachment focused, trauma informed, strengths based, and family systems oriented. She enjoys working with children and their caregivers, individuals, and families. Amy is an optimist and believes everyone possesses the power to discover, develop, and express full potential living. Email Amy at amy@familyattachment.org.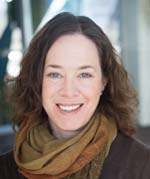 Bethany Vanderbilt, LCSW, is a licensed clinical social worker with the Center for Attachment and Trauma Services. Bethany has an extensive history working with children of all ages and their families, which began during her master's program at the Smith College School for Social Work. She has taken a particular interest in working with mothers/caregivers and young children, obtaining a Post-Graduate Certificate in Infant-Parent Mental Health from UMASS-Boston, and completing Karen Kleiman's 12-hour Post-Graduate Training Program at the Postpartum Stress Center. Additionally, Bethany has received intensive training through the Pacific Gestalt Institute and takes a relational approach to interactions with all of her clients. Bethany believes in the power of connection: connection to one's own inner sense of self, connection between caregivers and their infants/children to build healthy attachment patterns, connection between couples in the midst of parenting, and the healing connection that can occur through therapy. She is beginning training in EMDR and is looking forward to incorporating this into her practice moving forward. Email Bethany at bethany@familyattachment.org.
Sarah Gulinkski, MA, Supervisee in Clinical Social Work, recently earned her Master's Degree in Social Work from Widener University where she focused on trauma-informed clinical practices. She has a background in community arts program development and experience in both traditional and brain-body therapies such as neurofeedback and biofeedback. Sarah brings a unique set of skills to the clinical team at CATS. She is enthusiastic about helping clients of all ages heal, learn, grow, and connect by harnessing their own brain power, improving their mind-body connection, and learning new ways of connecting to others. She has worked with children, adults, and couples to address issues with attention, emotional regulation, difficult relationship dynamics, trauma, panic disorder, anxiety, and chronic stress. Sarah celebrates and affirms the uniqueness of each client relationship and uses genuine connection, individual client strengths, and empowerment to guide the therapeutic process. Sarah's Clinical Supervisor is Bethany Vanderbilt, LCSW. Email Sarah at sarah@familyattachment.org.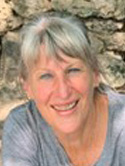 Donna Brooks, MA, Supervisee in Counseling, earned her Masters in Counseling from the Townsend Institute, Concordia University, Irvine California. Donna served in the armed forces and is a veteran, and CATS is proud to have her serve on our staff. Donna has been a Certified Academic Language Therapist (CALT) for the past seven years. She conducted academic therapy and intervention for children diagnosed with Dyslexia and specific reading disorders. Donna brings a unique skill set and is trained in the Basic DIR/Floortime (Developmental, Individual Difference, Relationship-based Model.) This method provides an intervention program tailored to the unique challenges and strengths of children with neuro-developmental and neurobiological differences and Autism Spectrum Disorders (ASD). Donna is also a candidate to become a facilitator using the FASCETS (Fetal Alcohol Syndrome Consultation Education and Training Services) Program. Donna's passion is to help families with children and young adults affected from the exposure of drugs and alcohol while in utero and have neurobehavioral differences and challenges. Donna is also earning her candidacy to help women impacted by betrayal trauma from The Association of Partners of Sex Addicts Trauma Specialists (APSATS). She helps couples struggling with intimacy and attachment disorders. Donna has a passion for helping children and families create loving and lasting bonds. It is only through secure attachments that we can grow and flourish. Supervisor is Angela Waugh, LPC. You may email her at donna@familyattachment.org.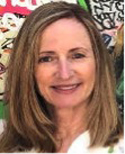 Dhyana Delatour, C-IAYT, TIYT. Dhyana is a Certified International Yoga Therapist (C-IAYT) and a Trauma Informed Yoga Therapist (TIYT). She is also certified in Adaptive Yoga and has served as a faculty assistant at Kripalu Center for Yoga and Health. Dhyana is also certified in Restorative Yoga and Yoga for the Special Child and practices the Japanese art of Reiki. Through the application of these therapies, Dhyana assists her clients in addressing their specific physical, psycho-emotional and spiritual needs. The results are transformative and living this mission of healing is the inspiration for all of her work.
Dhyana conducts workshops on various topics including: Yoga Therapy for Stress Reduction and Resiliency, Yoga Therapy for Osteoporosis, A Journey through the Chakras, and A Journey Through the Koshas. She earned a Bachelor of Science in Sociology from the University of Mauritius and resides in Old Town, Alexandria, VA. Currently, Dhyana offers workshops in her private Alexandria studio and also at the CATS Springfield location. Learn more.